Words & Images: Klean Kanteen
We're steeling ourselves for the fight of a lifetime—climate change. Here in Northern California increasingly frequent wildfires and extreme weather regularly impact our family of employees and upend our community. The climate crisis is heating up fast, and we're racing to do everything we can to limit our impact as a company.
We're proud that our incredible reusables keep oceans of plastic out of the, well, oceans. But manufacturing and shipping them takes energy and emits greenhouse gasses (GHGs). That's not cool with us. Not by a longshot. Here's what we are doing about it.
The science is clear. The world must cut global annual GHG emissions 45% by 2030 and reach net zero by 2050 if we want to escape the most devastating impacts of climate change. Klean has set the following absolute GHG emissions reduction targets that align with the science:  
Reduce scopes 1 and 2* emissions 59% by 2030 
Reduce scope 3** emissions 30% by 2030  
Our bold approach includes powering our facilities with 100% clean electricity, upgrading the efficiency of office and print shop equipment, and replacing our fleet with hybrid or electric vehicles. We are also working with our partners to reduce supply chain emissions by significantly increasing the amount of clean electricity in Klean manufacturing and recycled content in both our products and our packaging materials. This plan puts Klean on track to achieve our 2030 GHG reduction targets for Scopes 1, 2 and 3. 
Starting in 2019, we began compensating for 100% of our GHG emissions by purchasing high-quality carbon credits from projects that avoid or remove GHG emissions from the atmosphere. We compensate for 100% of the GHG emissions resulting from the manufacture and delivery of our products
We're all in this together. Klean Kanteen partners with nonprofit organizations, industry groups and even other drinkware companies to share knowledge and amplify our power to fight climate change firsthand. 
How We're Holding Ourselves Accountable
Climate Neutral Certified

OIA Sustainability Advisory Council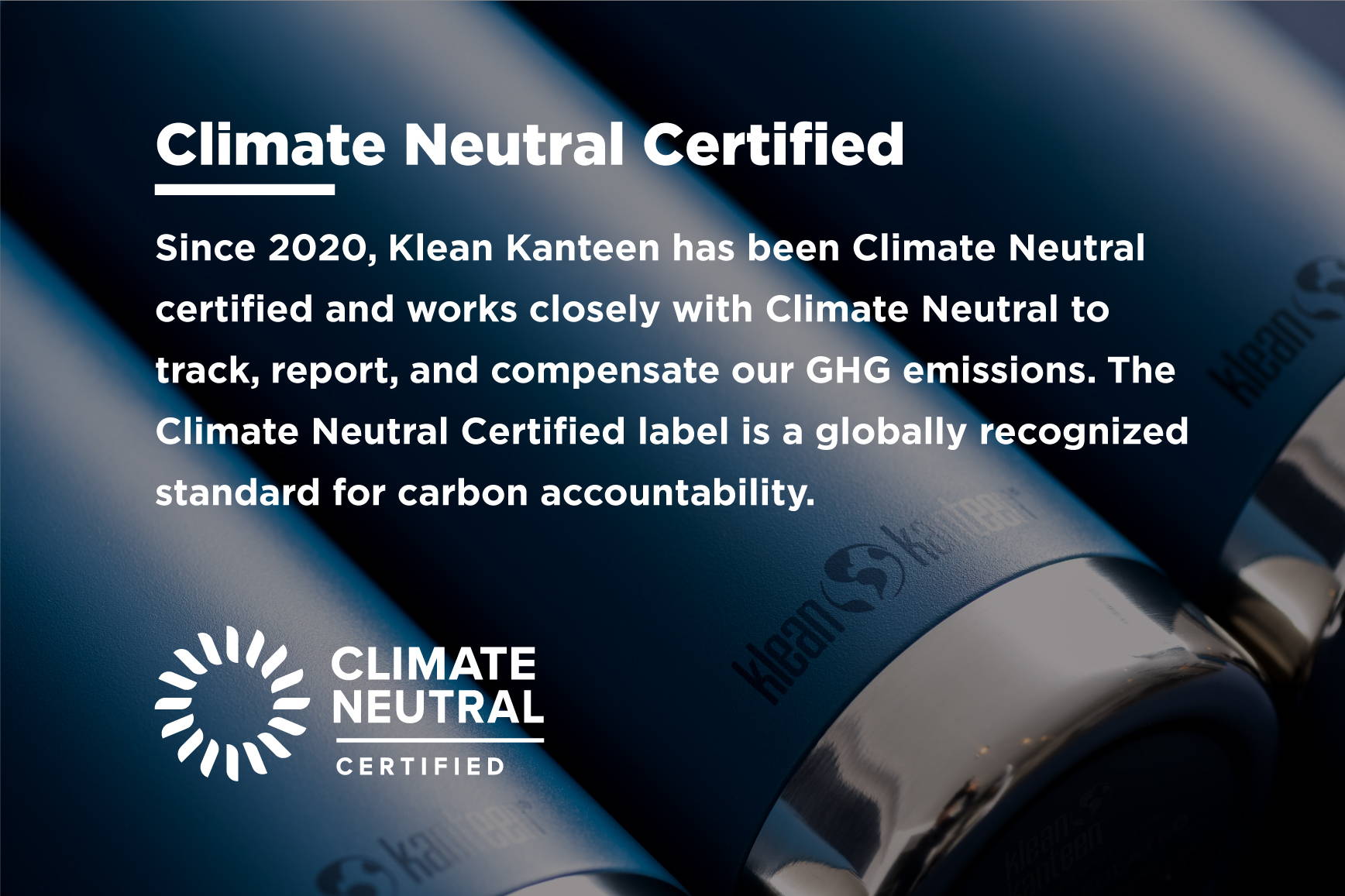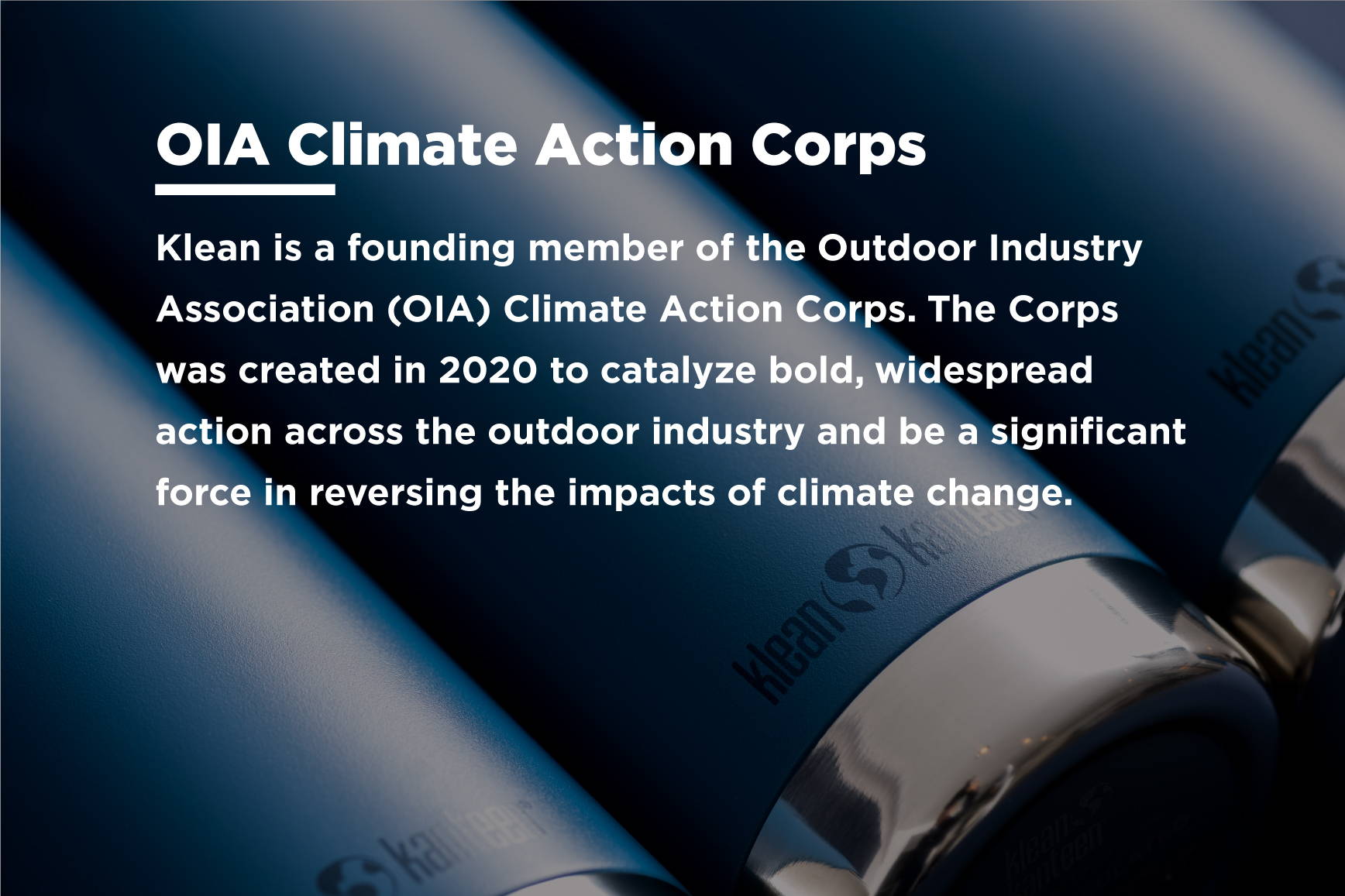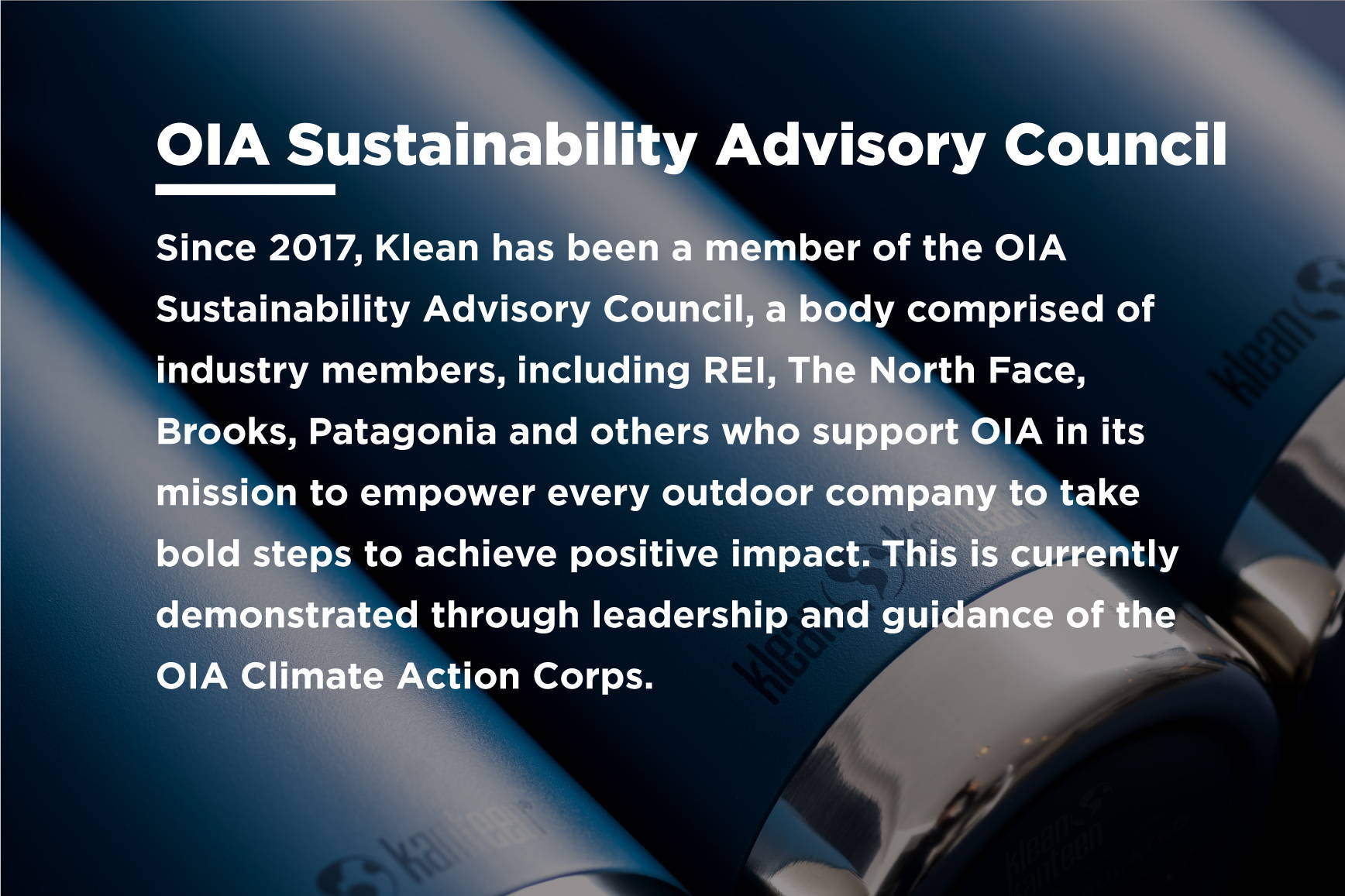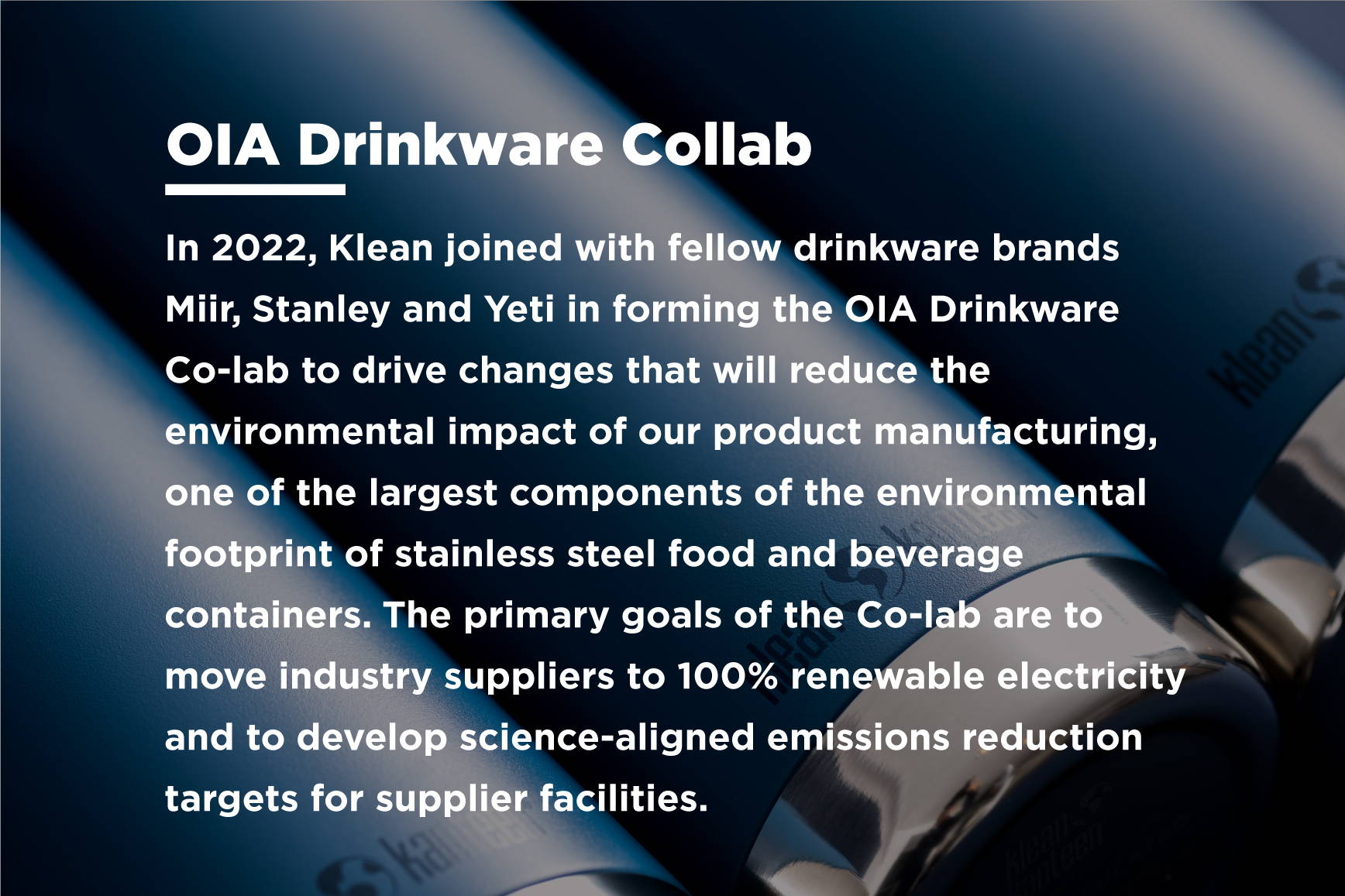 *Emissions produced directly and indirectly by operations Klean controls. (2016 baseline) 
**Emissions produced indirectly by operations in Klean's value chain, including manufacturing, materials and transportation for all Klean products, business travel, office supplies and more. More than 99% of Klean's GHG emissions come from scope 3 sources. (2019 Baseline)