15 Ways to Help Protect the Oceans and Coasts
15 Ways to Help Protect the Oceans and Coasts
Words: Klean Kanteen / Images: Dan Holz
Since releasing the first stainless steel, BPA-free reusable water bottle in 2004, Klean Kanteen has stayed true to our mission by working hard to bring benefit to the people and places we touch, and doing everything we can to keep single-use waste from trashing the world. In celebration of Klean Kanteen being a family and employee-owned company empowering positive personal habit changes, we've collaborated with our longtime friends at the Surfrider Foundation to bring you fifteen ways to take action to protect the natural places you love, from wherever you may be.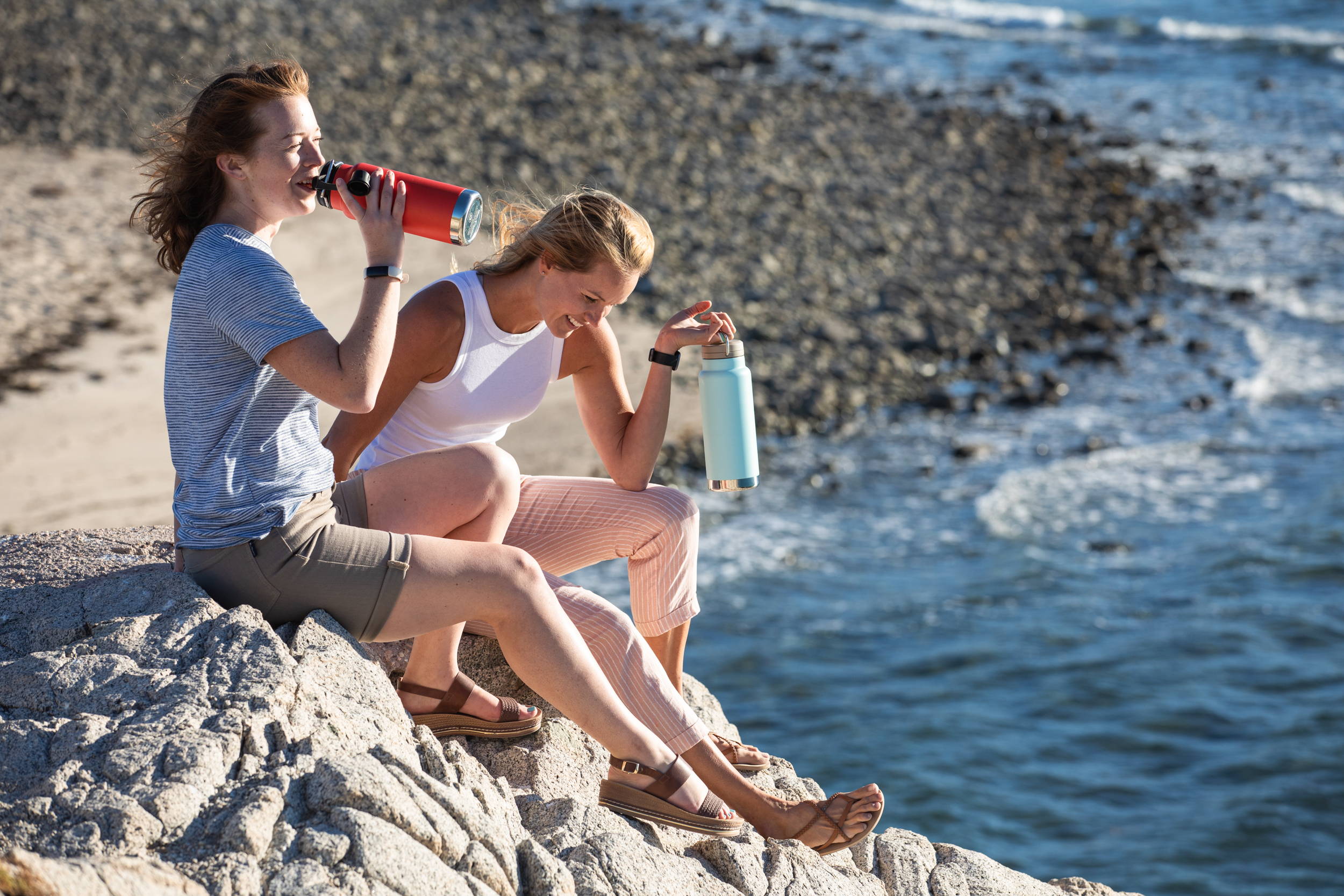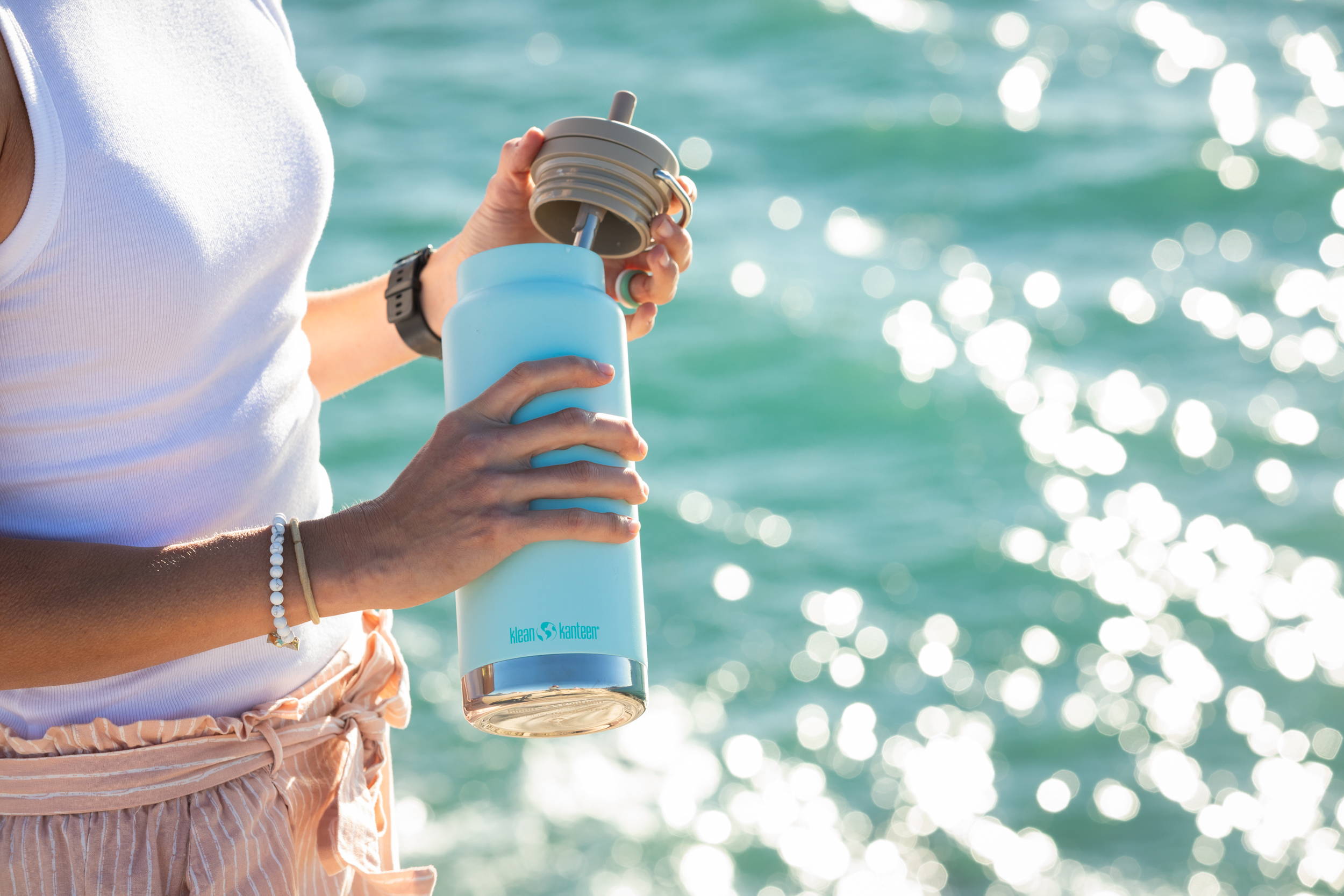 Always pack your reusable water bottle
By now, many of us are aware of the fact that plastic pollution exists, that it's a problem and that it's contributing to climate change throughout its destructive life cycle. What we're still learning (scientists included!) is just how massive the problem is— and it just keeps getting bigger. For instance, did you know that roughly 500 pounds of plastic enter the ocean every second, and microplastics have been found in the air we breathe, water we drink and seafood we consume? Help protect yourself and the environment by avoiding single use plastic bottles and using your favorite reusable water bottle.
Ditch single-use cups, straws and utensils
Now that you're accustomed to bringing your reusable water bottle everywhere you go, challenge yourself to eliminate as much single-use packaging as possible from your daily purchases. Try packing additional reusables in your backpack or vehicle and see how much waste you can avoid producing.
Bring that reusable mindset into the grocery store
Bringing your own bags to the grocery store is an easy way to reduce pollution and single-use habits, but what about all of the packaged items we buy? Try keeping reusable, organic cotton produce bags stored with your grocery totes to avoid packaged produce, and consider bulk-buying some staple items using mason jars or other reusable containers.
Consider the parts of your environmental impact that you can't see 
Microfiber pollution is widespread, pervasive and equally toxic to the environment as the plastics we can see! You can help reduce your impact by choosing organic, natural materials over synthetic options for clothing, rugs, sheets and other household items. Also consider re-wearing items when possible as excessive washing of synthetic materials causes microfibers to shed into the wastewater stream, making their way through treatment facilities, and ultimately polluting the ocean and drinking water sources.
Reduce food-related carbon emissions by shopping local
Check out your local farmers market for fresher, locally-grown produce and locally-made, small-batch goods. Buying at farmers markets tends to support more sustainable production practices, eliminate or significantly reduce single-use packaging, and depending on where you live, you may even be able to get there without motorized transportation.
Host your own beach, river or lake cleanup
Whether you gather friends and make an outing of it, or just pick up the trash you see along the waterline on your morning walk, report what you collect to Surfrider's online data tool and help raise awareness by sharing your impact on social media!
Start the plastic source reduction conversation in your community
If your city or state has not already passed an ordinance banning or placing a fee on single-use plastic bags at grocery stores and other retail locations, check out Surfrider's Plastic Bag Activist Toolkit for some tried-and-true advice on starting and gaining traction for a campaign against plastic bags. Surfrider volunteers have contributed to hundreds of plastic bag ordinances (and even statewide laws) throughout the country, and your community could be next!
Advocate for "BYO" Policies. If you're located in California
With the passage of AB-619, the "Bring Your Own bill," restaurants in the State of California may now accept clean, reusable consumer-owned containers for takeout! This change to the California Health and Safety Code is a positive step toward a single-use-plastic-free future for the restaurant industry, but it requires individuals to take action to make an impact. If you haven't already, get your own container for takeout (or for bringing your lunch from home). If you're located outside California check out the bill's text, learn about Surfrider's fight for the passage of this bill, and use your voice to advocate for similar legislation to be passed in your state!
Observe drought rules, wherever you are
This means being respectful of local resources: turn off the tap while you shave, brush your teeth, or wash dishes, and aim for reducing your shower time to five minutes or less. As always, refrain from flushing any chemicals, pharmaceuticals or products containing plastics or microbeads down the drain, toilet or sink.
Choose reef-friendly sunscreens and skincare products
Scientists estimate that up to 14,000 tons of sunscreen enter our marine waterways each year. But did you know that your sunscreen could be negatively impacting marine and aquatic life, even if you don't go in the ocean? Some harmful sunscreen chemicals are not removed completely at wastewater treatment facilities, which means that when we wash off products containing chemicals like oxybenzone, they can end up in rivers, lakes and the ocean — ultimately harming corals and other marine life. Learn what makes certain suncare products reef-friendly (and not-so-friendly) in this short guide.
Convert your yard into an Ocean Friendly Garden
If you live in an area where grass and other lush, leafy plants are not native, your lawn may be causing more damage than you think. Non-native lawns can degrade local habitat, require excess water and introduce harmful nutrient and pesticide pollutants into the watershed. Learn how to transform your landscape into beautiful natural gardens that create healthy soils, sequester carbon and improve (instead of degrade) local water quality here.
Encourage your favorite restaurants to become Ocean Friendly
Learn about Surfrider's Ocean Friendly Restaurants program and support local businesses that reduce their plastic use, offer vegetarian options and only serve sustainable seafood (if any). To register your business, click here. To find existing Ocean Friendly Restaurants near you, check out Surfrider's web app (go.surfrider.org/ofr-app).
Vote! Use your ballot and your purchasing power
To affect change on any scale, we have to use the resources available to us— and our votes are a key resource! In addition to casting your ballot in the next election, consider that with every item you purchase, you're also casting a vote for the future you want to see, based on the companies you choose to support and the products you choose to consume.
Join the movement
Surfrider defines a campaign victory as a decision made in favor of the coastal environment that results in a positive conservation outcome, improves coastal access, or does both. In 2018 alone, Surfrider's network achieved 84 Victories, and we're well on our way to surpassing that milestone this year. Becoming a Surfrider member supports our mission nationwide, and contributes to our growth and expansion, which ultimately helps us achieve more victories for our ocean and coasts. 
Take action
Find your local chapter here, and get involved! If there is no Surfrider chapter near you, check out the Take Action page, follow @surfrider on social media, and write to us to let us know there's interest in your community.
TexWe're helping people kick the single-use habit one Klean at a time. Our products are reusable, BPA free solutions to everything from plastic water bottles to single-use cups to disposable straws.