It's family adventure season! @birdofbalance takes us boondocking through Baja California Sur.
Growing up in Canada, the changing of the seasons always symbolized a new opportunity to experience the great outdoors. Autumn meant hikes through the changing colors and cool air; Winter, snow sports and warm beverages by an open fire; Spring, time in the garden tending new growth; and Summer, camping and swimming in lakes. A little over a year ago, we took the biggest leap of our lives when we moved to Mexico. We sold everything we owned in Canada and chased a life rooted in our hopes of expanding horizons, connecting our feet to new biomes and teaching our children along the way. As we experienced our new seasons of the southern hemisphere, we found ourselves craving hikes, open fires and camping. So, we decided to embark on an adventure Boondocking around Baja California Sur. We wanted to experience Baja in a raw way, giving reverence to the landscape and pace of the peninsula so we packed up our Jeep overlander, planned a rough camping route and off we went.
Waking up to the roaring swells of the Pacific Ocean feels like the deepest inhalation and exhalation of your soul. Each night we slept to the rhythm of the ocean and woke to the rising sun. Connecting in this way to Mother Nature is our greatest offering as parents – to raise children who love and protect her fiercely. Our mornings started when the kids unzipped our windows to peak out at the magnificent rays of the sunrise dancing along the shoreline, and then down we climbed to the sand between our feet.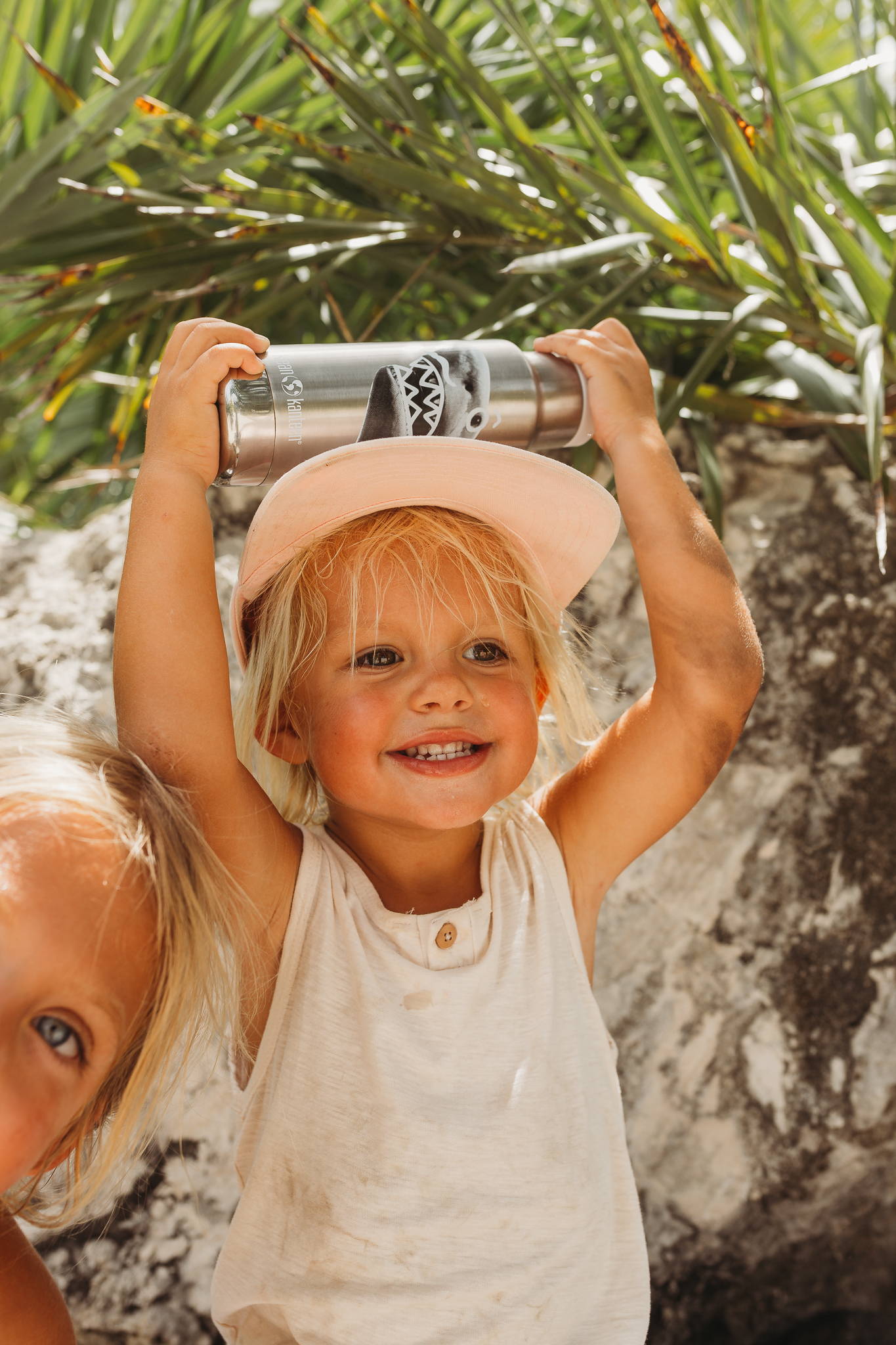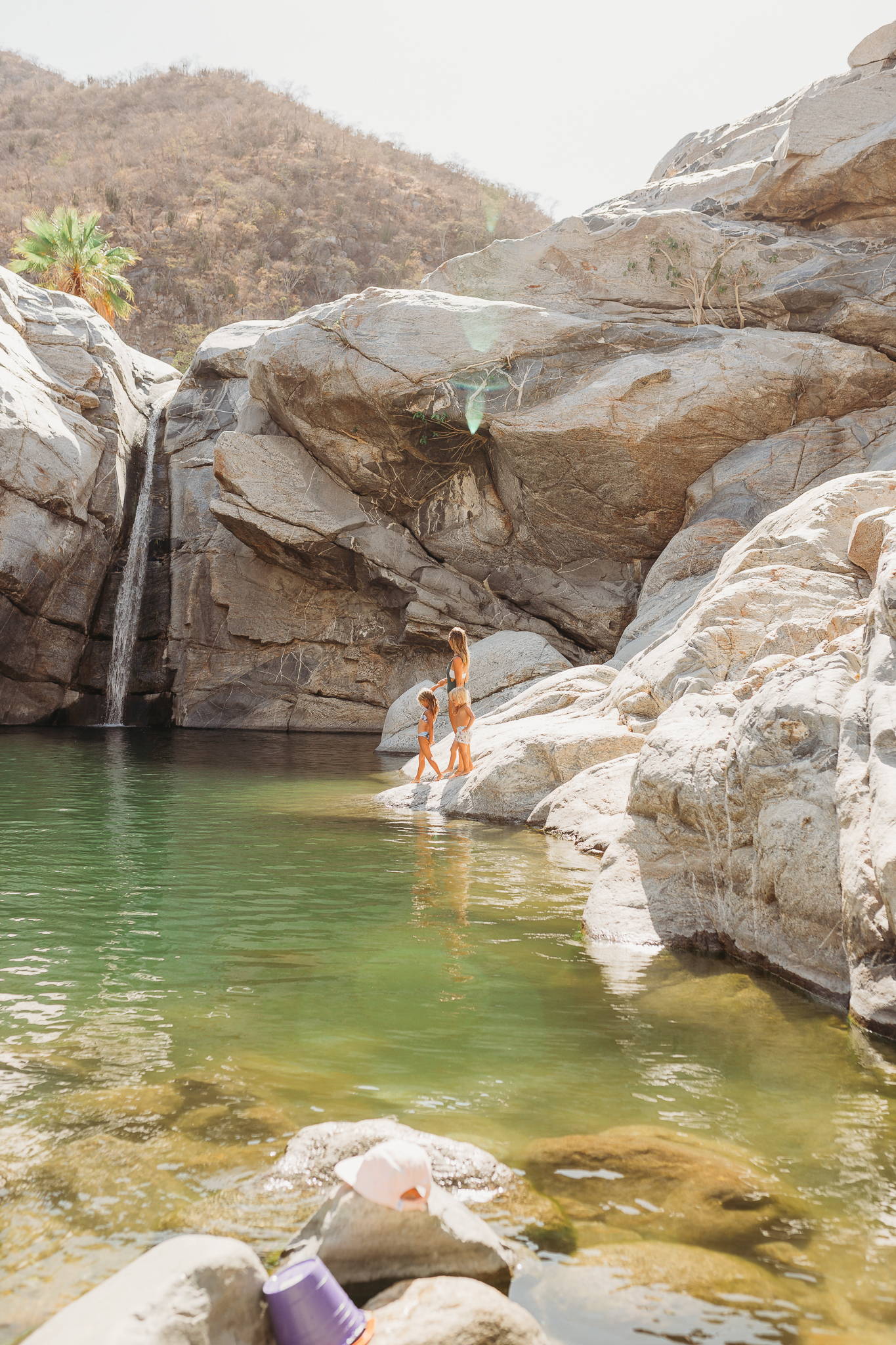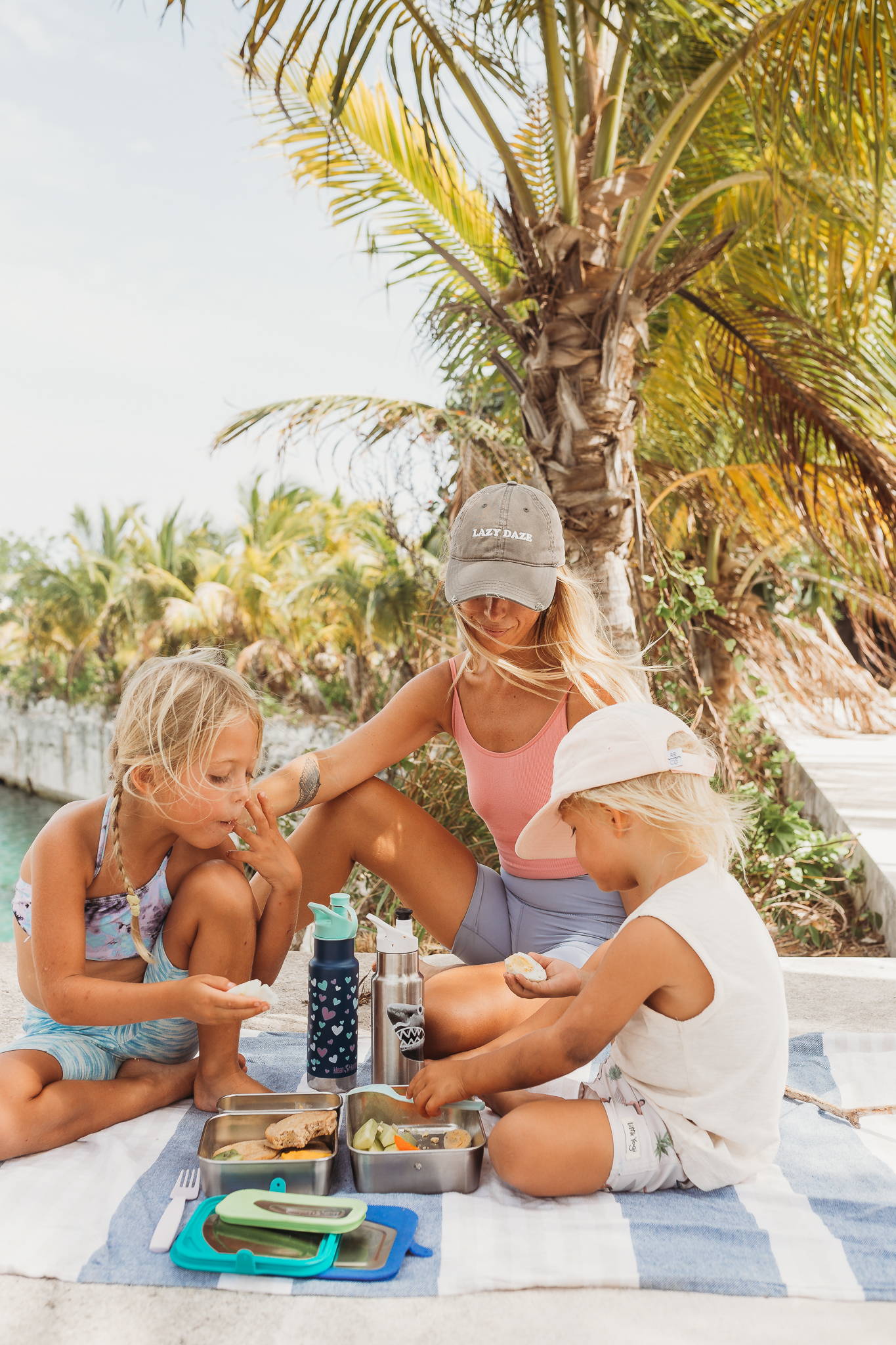 Our daughter has an affinity for making campfires and took it upon herself to be the wood and kindling gatherer. Whereas our son was fascinated by our dish washing system in a bag dug into the sand. As they gathered and splashed around, cooking breakfast lunch and dinner in the open elements was my husband's favorite time to drift off and create something delicious. There really is nothing like watching your people operating in harmony with one another in such a grounded way outdoors. Our daily systems became solid as the days went by and were simplified down to a small collection of items for each of us. We were grateful that Klean Kanteen sent over all the water and food storage we needed for our daily camp life. It is important to us to mindfully bring with us only what we can take back, leaving no trace behind – so we relied on our stainless-steel food storage to pack up any leftovers and ensured we had plenty of water to head out on adventures. One of our favourite excursions away from our coastline camps was a trip to Sol de Mayo waterfall where we experienced the true beauty of the desert and mountain landscape of inland Baja.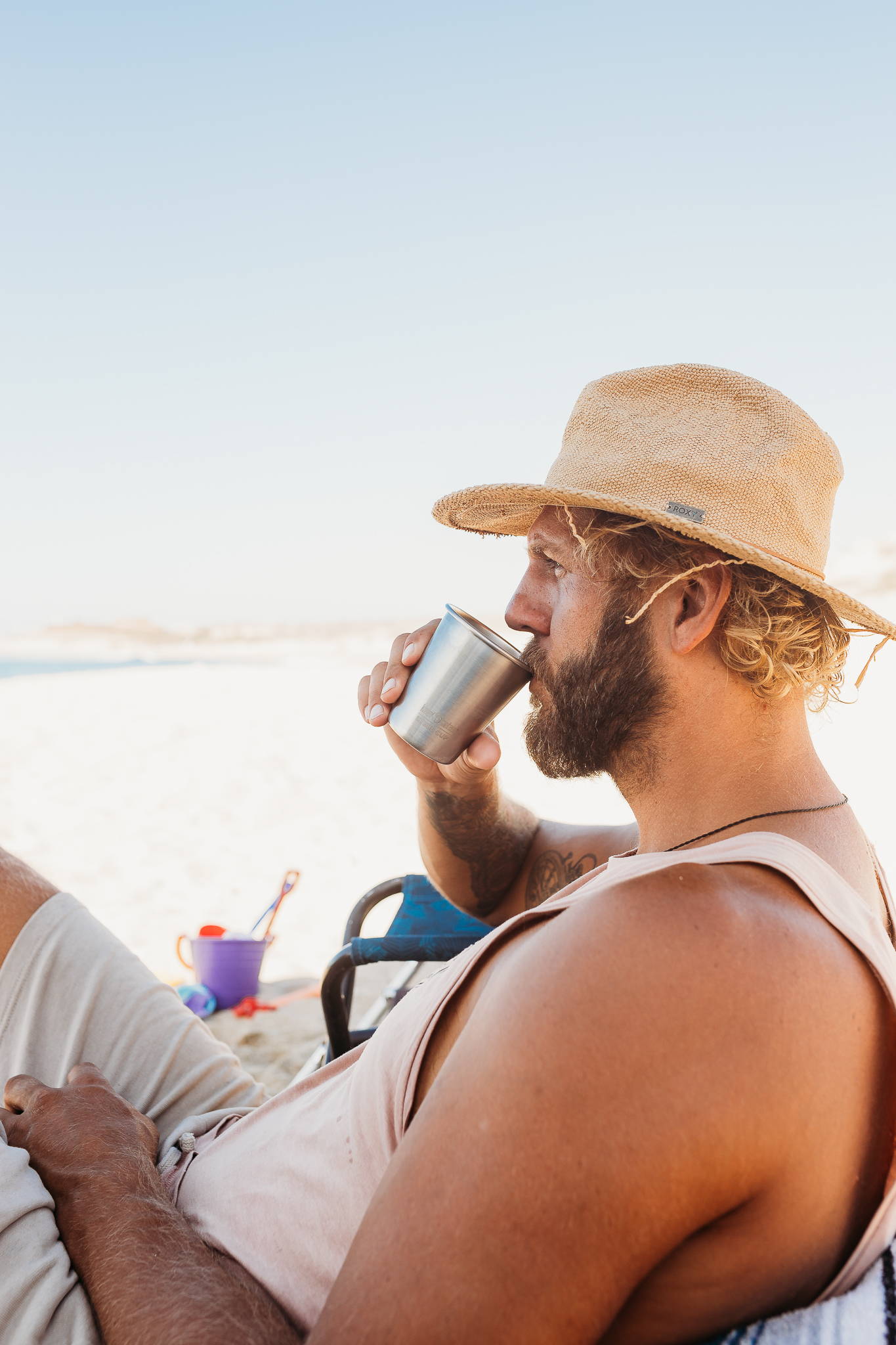 "It is important to us to mindfully bring with us only what we can take back, leaving no trace behind."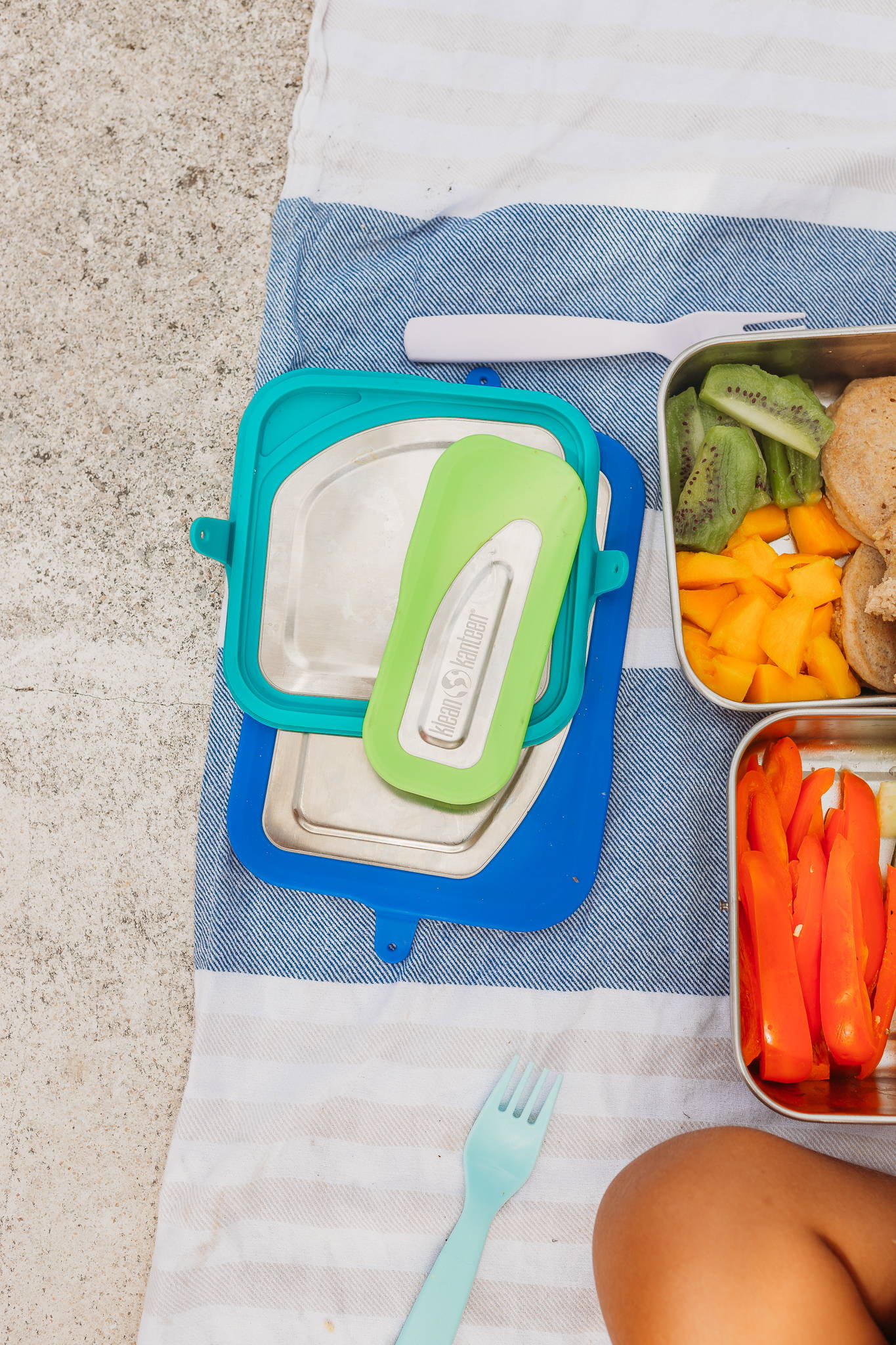 Boondocking allowed us the flexibility we wanted as we drifted around, staying or leaving each spot as it felt right. We met others along the way, learning their stories and forming those fleeting friendships that just add to the incredible web of connections that contribute to our hearts. On our last night, a couple who had been overlanding around Baja on and off for years stood at their camp and watched our kids chasing the crashing waves rhythmically, in and out – for hours. I approached them to say hello, and with tears in their eyes they shared with us that they had sat in that exact spot 20+ years ago watching their children chase the waves, who at the time were the same age as ours. "Time flies, cherish these days..." they said to me. In that moment, in combination with all of the joys we had experienced with our children camping in Baja, really shifted something within me. This is what it's all about.