5 Sustainable Family Adventures With Dad
Hi Klean Kanteen friends! My name is Preethi Harbuck, and I'm a family travel writer, outdoors enthusiast, social justice advocate and educator, and mom of (almost) 6 kids. My husband Daniel and I feel passionately about adventuring with our kids to build family connection and to open them to new perspectives, and we love sharing some of our experiences and tips (along with some mistakes!) with our community. You can find us over on Instagram @localpassportfamily 
This Father's Day, we're excited to share a few fun and sustainable family adventures that are perfect to enjoy with Dad this summer, because one of the greatest gifts is spending time together outside. Be sure to pack along your Klean Kanteen gear along the way for these dad adventures to stay fueled and help protect the lands you enjoy!
Find A Trail
One of the great things about hiking is that it can work for so many ages and ability levels. It's one of our favorite fun outdoor activities with dad! Whether you head out on a short, stroller-friendly path or take on a multi-day backpacking adventure, there's something special and connective about walking through nature together.
Daniel recalls, "Once, when I was three years old, I went 'hiking' with my dad. He was leading a Boy Scout troop and I think I spent 99% of the time on his shoulders. I remember coming home and telling my mom that I hiked the whole way and that I loved hiking!
A couple years ago, our own family visited Grand Teton National Park and we decided to complete a strenuous 9-mile hike with nearly 3,000 feet of elevation gain. Our just-turned-three year old made it just past the parking lot when he started asking to be carried, so I toted him up the mountain, along with the family backpack of supplies. When we returned, he exclaimed, 'I love hiking!' I'm really looking forward to someday joining him on a hike alongside his own 3 year old. :)"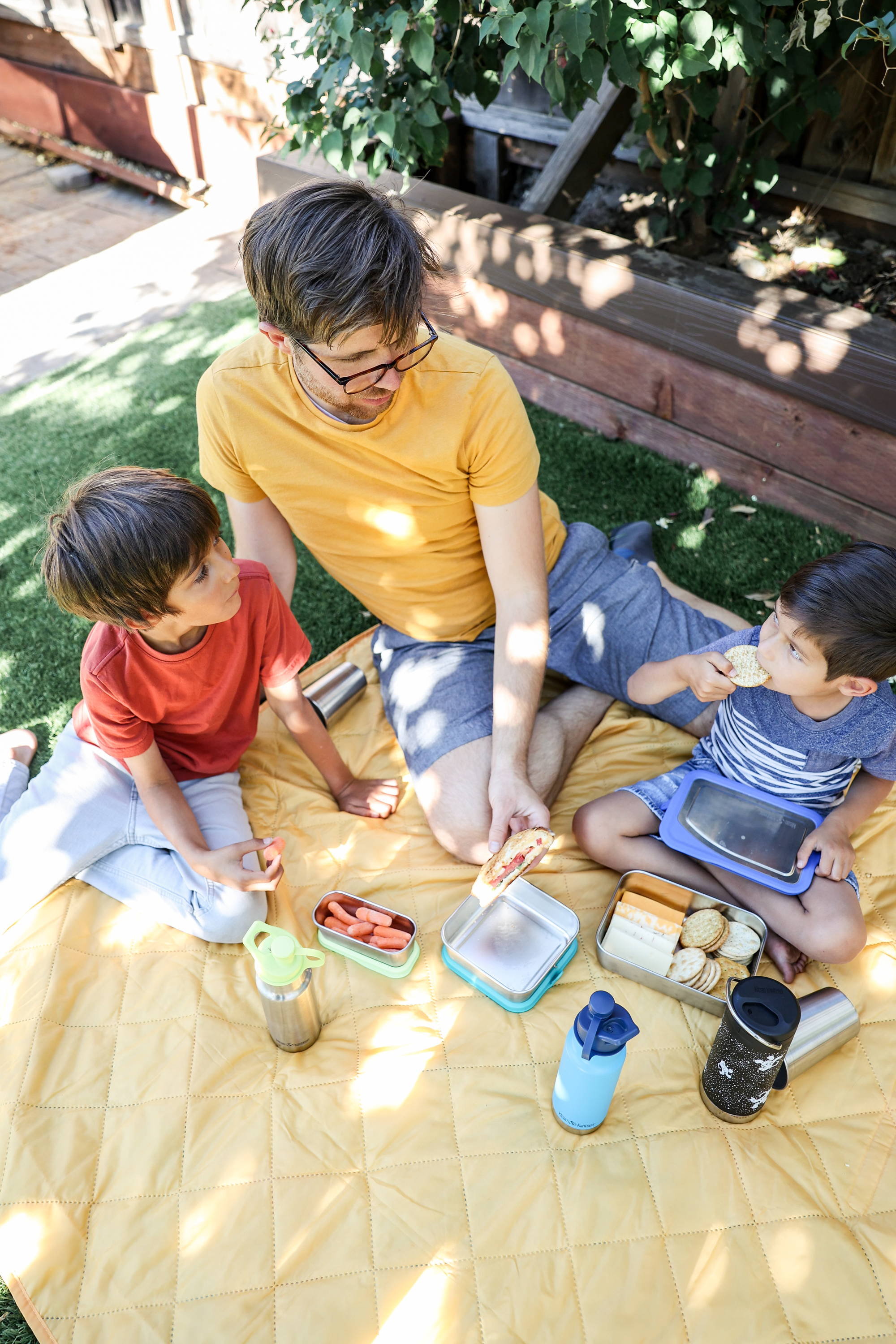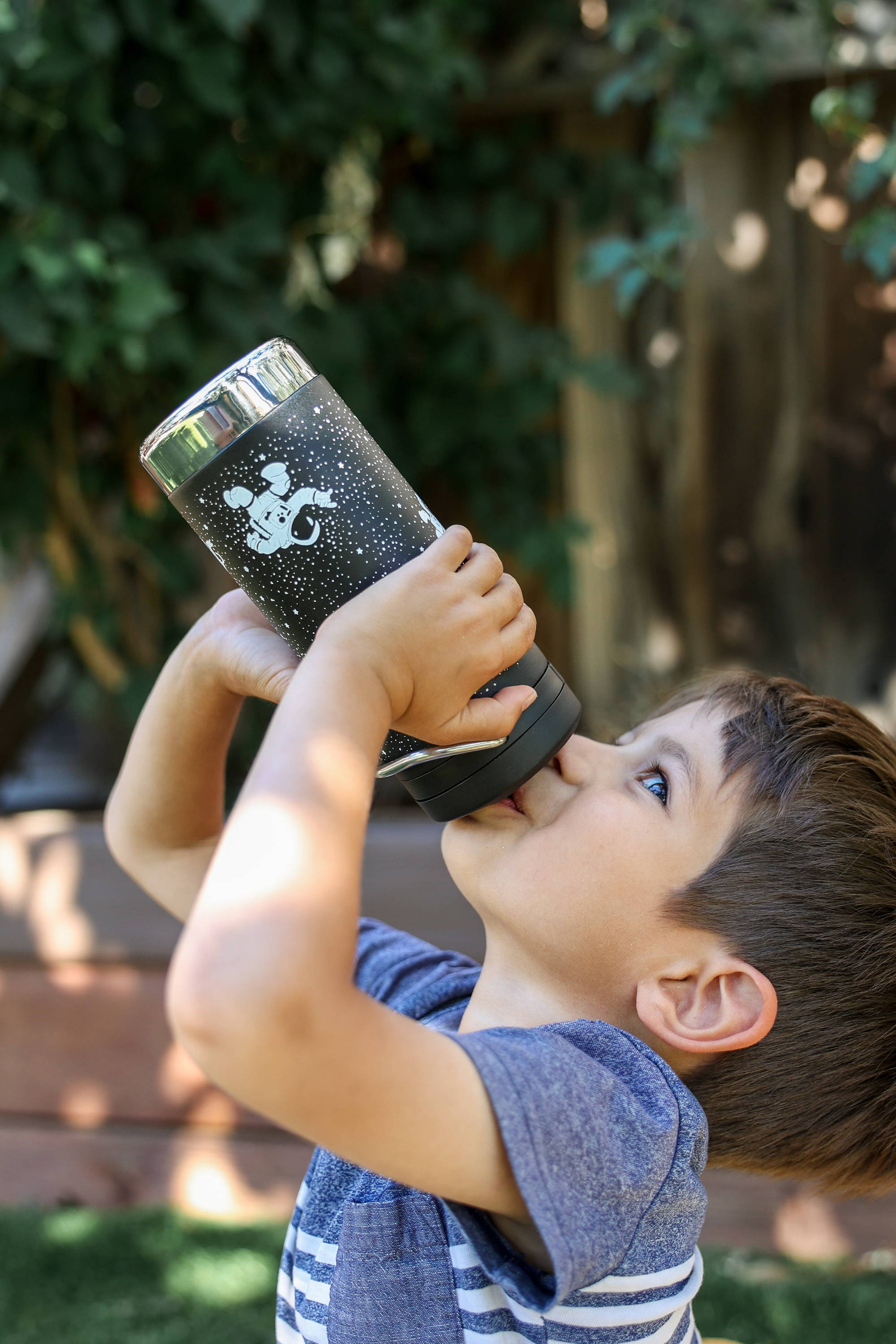 Ride Bikes
There's something utterly charming about seeing a whole row of bikes lined up from adult to tiny and seeing all my kiddos go riding off behind Daniel. Kind of like Make Way for Ducklings, but on two wheels. Here are some of Daniel's thoughts on biking with dad:
"As a one-car family, riding my bike to work and baseball practices has become part of the norm - and the kids get way more excited to be picked up on a bike than a car anyway.
Having the bikes ready to roll sure came in handy during the pandemic, too. The elementary school parking lot near our house served as the original Olympic Stadium during Greek week of pandemic home school. All the kids took turns running in full "armor" to catch up with the horse-drawn "chariot" (dad + bicycle + trailer) and had a blast. I think 'bike ride' is right up there with 'pizza party' and 'movie night' when it comes to two-word, low-effort daychangers. And it's a great, sustainable family adventure, too!"
Play in Water
Summer is sort of epitomized by splashing around with someone you love, isn't it? Doing cannonballs, squirting, and playing "buck you off" (where Dad tries to get off all the kids grabbing onto him) are for sure some of my kids' favorite memories from summer break. Consider taking advantage of natural swimming holes for a fun and sustainable activity with dad.
"I remember hearing stories of my dad surfing; even if he only told them once or twice, somehow they made an impression. So naturally, I decided I wanted to become a "surfer dude" when I grew up. Salt Lake City didn't have much surfing, but it was thrilling to surf for the first time with 5 kids of our own in El Salvador. Add that to the list of things they picked up faster than I did!"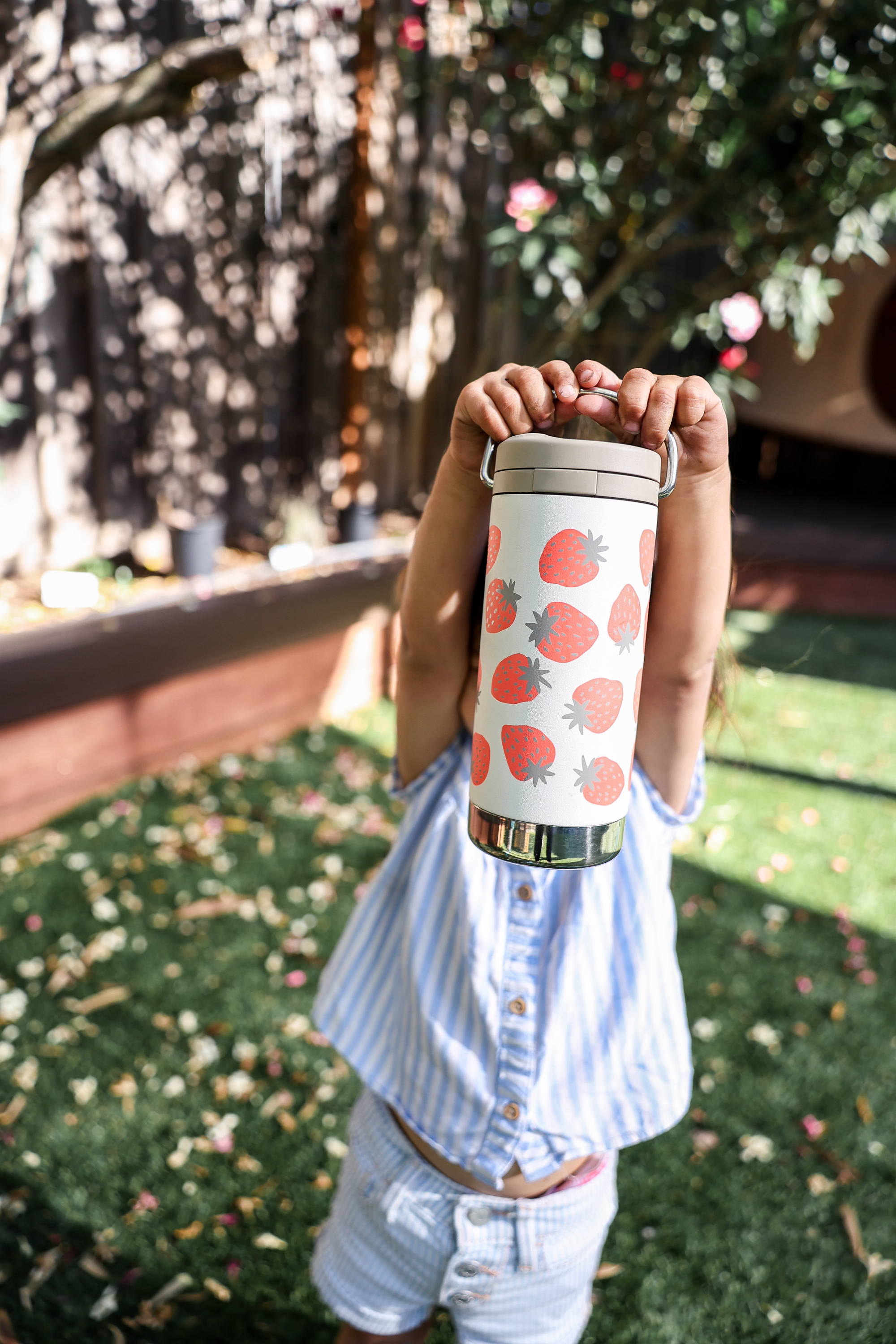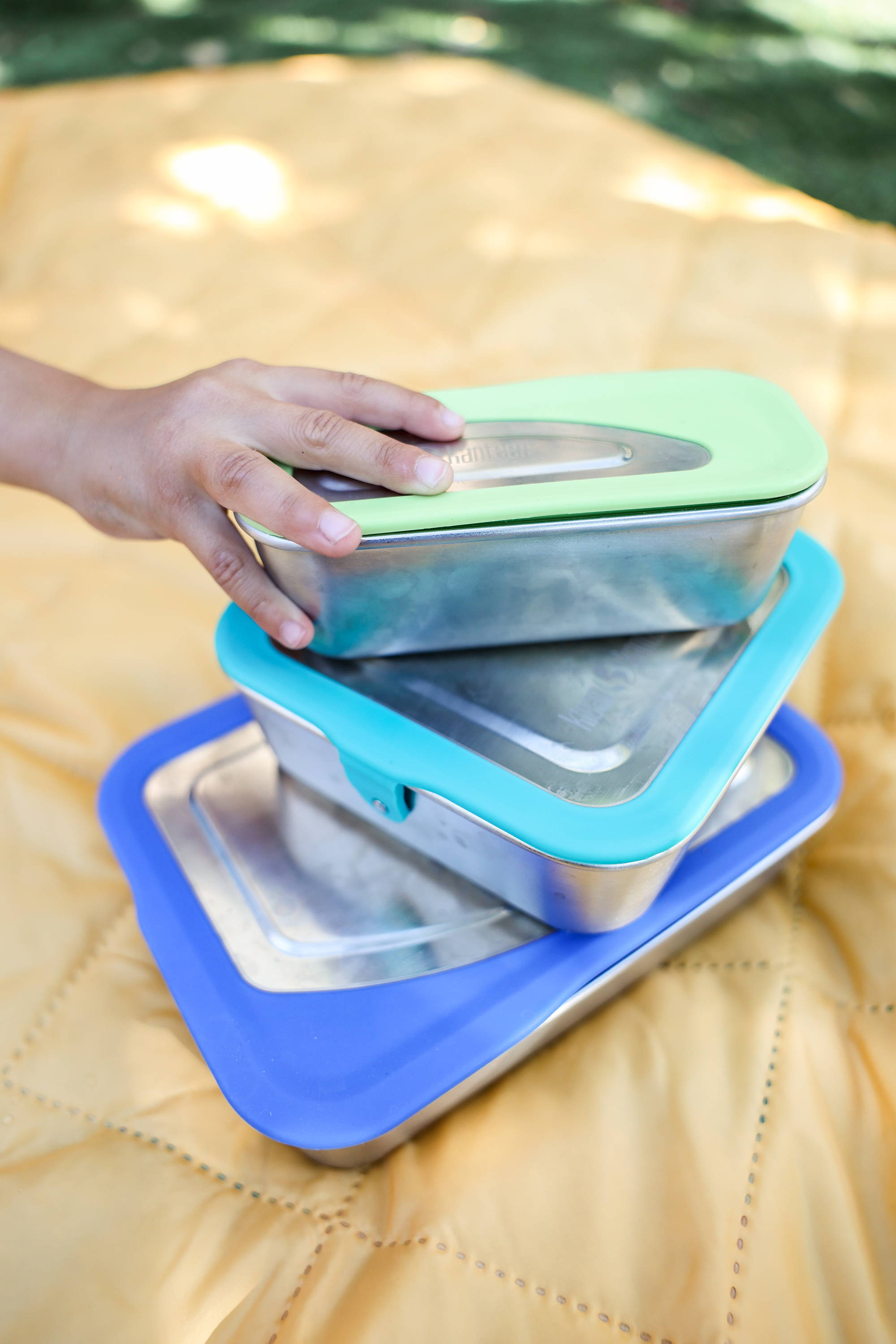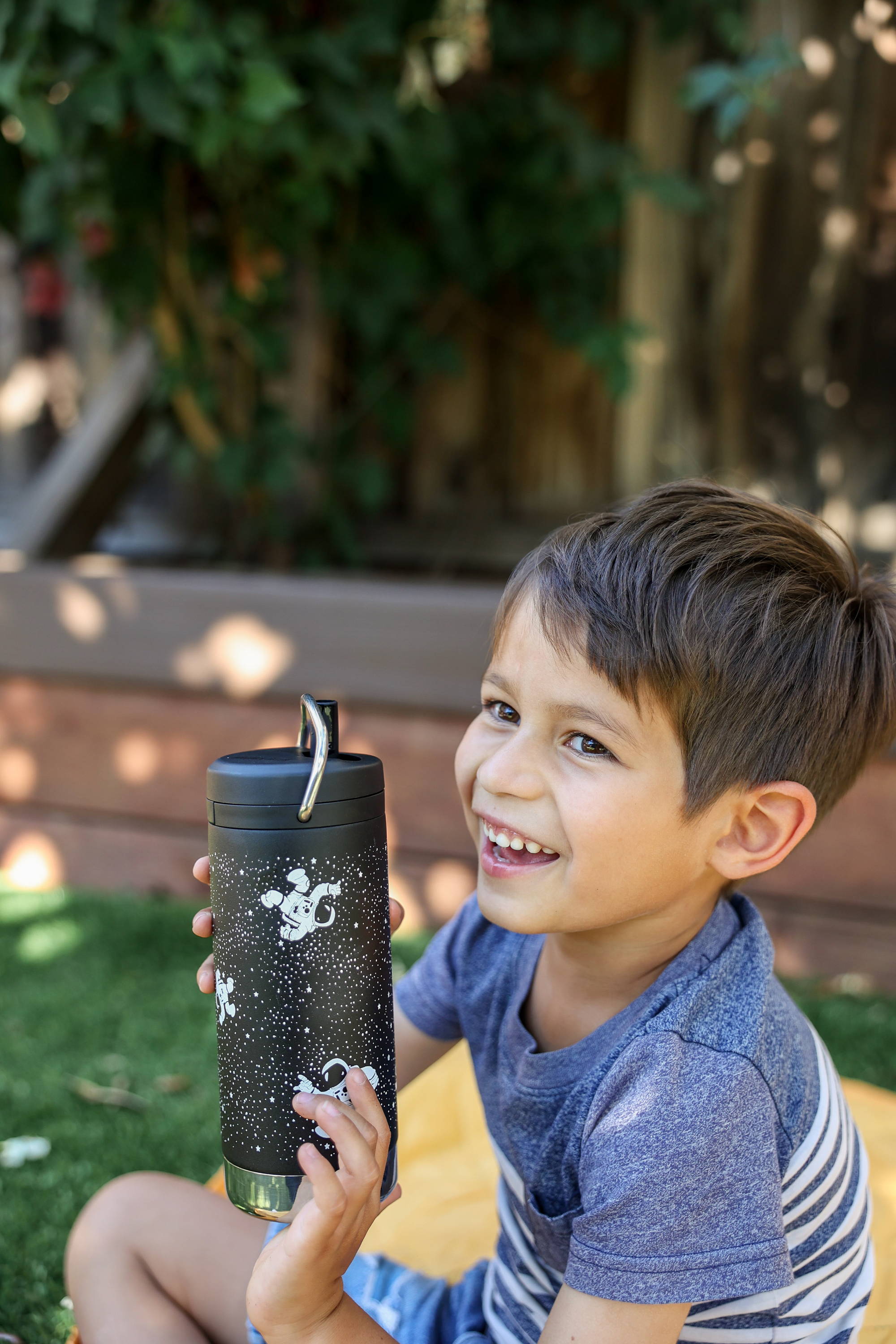 Pick Fruit or Visit A Market
Perhaps the Dad in your life is more into food than frolicking. Consider heading out to a berry patch to pick your own, or visit a farmer's market to scope out the freshest produce. It's a great way to support local farms and consume food that doesn't need to travel across continents. Don't forget to bake a pie or cobbler together later!
"I've lost count of how many tens of thousands of miles we've road tripped as a family, but during that time, my kids have learned to count on two things: 1) if someone is asleep, we all do our best not to stop so as to not wake them up, and 2) the only consistent exception to #1 is roadside produce. If there's a farmer's market, farmstand, or pick-your-own farm en route, we stop. It has become a delicious symbol of enjoying the journey, not just the destination. And it works wonders on everyone's moods on a hot summer day."
Camping
Despite having an RV, there's just something really fun about sleeping in a tent that my kids absolutely love. In fact, recently when we didn't have any tent camping trips planned, my kids asked if we could do a backyard campout instead! It's the perfect way to enjoy some time with Dad with much less stress and preparation. And you'll even have easy bathroom access! Wherever you enjoy your tent camping with dad, it's a great way to experience nature and get off the grid - perfect for family connection while considering the planet.
"One summer when I was about 6 or 7 years old, I remember heading to Yosemite with my dad's side of the family. We had provisions purchased in advance, including some Nacho Cheese Doritos that I could not wait to get my hands on. We floated down the Merced river, ate Doritos, took a photography walking tour with a park ranger, and made s'mores. I've tried to replicate those memories for our kids with an inflatable raft, Nacho Cheese Doritos, s'mores and lots of nature photography with mini-lessons from mom."