The Lost Art Of Writing A Letter
After a three day digital detox in Joshua Tree National Park, void of vibrations and pings, penning a note felt like the perfect way to continue the slowed down lifestyle and show some gratitude for time well spent with good friends. Pulling a pen from the drawer, tearing out a blank sheet from his notebook, and sitting down with a fresh cup of coffee, Dalton Johnson shares the story of a weekend adventure.
Dear Kay Kay,
Thank you and, at the same time, I am sorry this letter has taken so long to reach you. It's been well over two months since we last connected, as I don't totally know what to say, but now feels correct. I'm sitting at my table, cherishing a warm cup of coffee, looking at the photos from our latest adventure. Wild, yet tame. Full of yummy snacks and warm beverages, yet I was always reaching for that next bite until the food tins were empty. I am not kidding when I say that I often thought about licking the tin clean.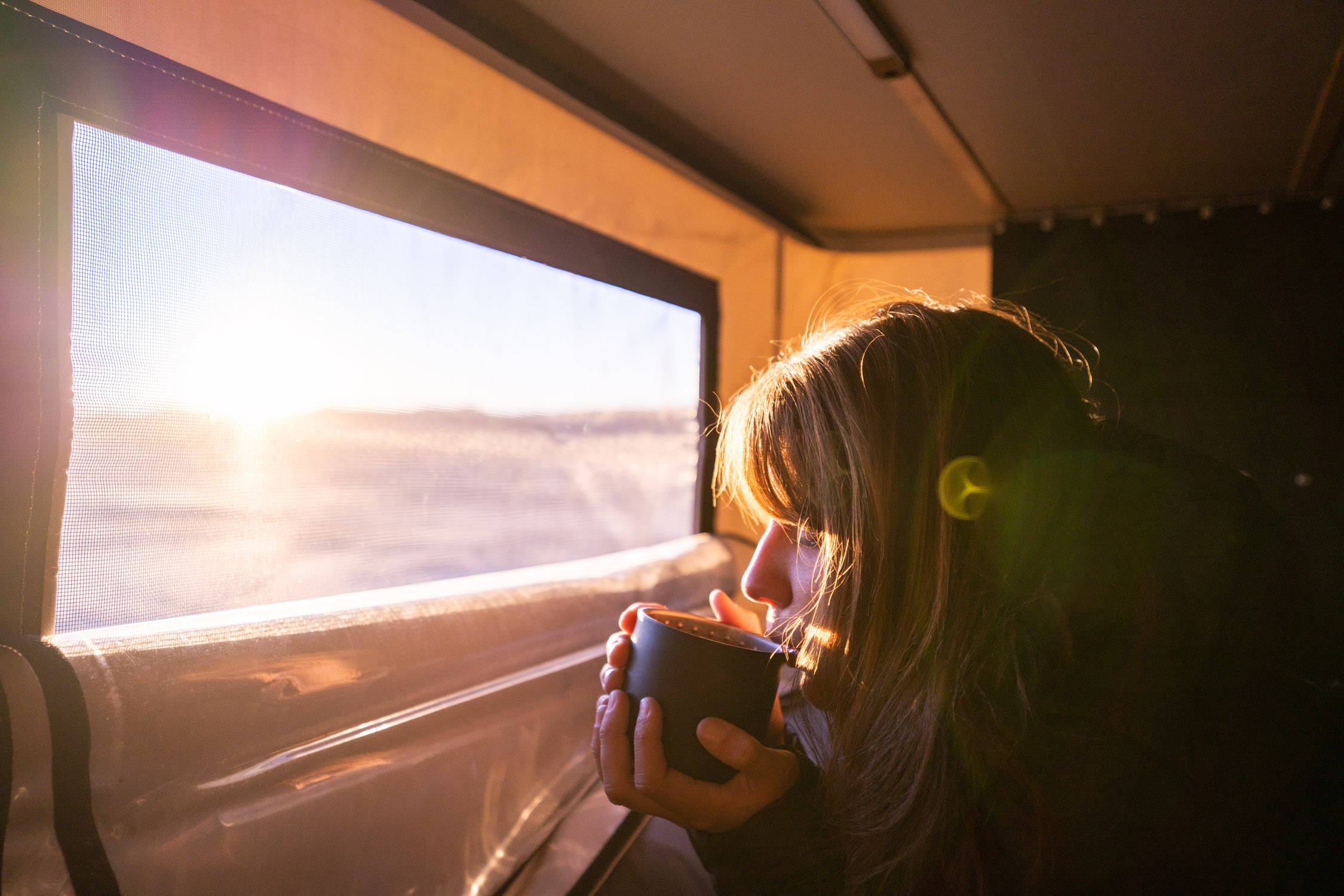 But, I must say, I am quite happy that I didn't lick the hummus tin clean, because I just stumbled upon a photo of Jason's dirty hands squishing into the hummus during that chess tournament. Ha! Do you recall the chess game between Jason and Ray? I mean, they played for so long, I refilled the chip and dip container twice. TWICE! Either they were super hungry from climbing all day in Joshua Tree, or they really just played for that long. I'll have to ask.

OH! Can you take me back already. I miss the cold nights and warm days in the dessert. I mean, the weather is perfect. Waking up, drinking a nice warm cup of coffee as the sun rises, filling our water bottles with cold water, then heading out for a full day adventure. In many ways this trip was perfect. Everyone had the ability to do something they wanted and had a forced digital detox. I had forgotten what it was like be out of service for a few days.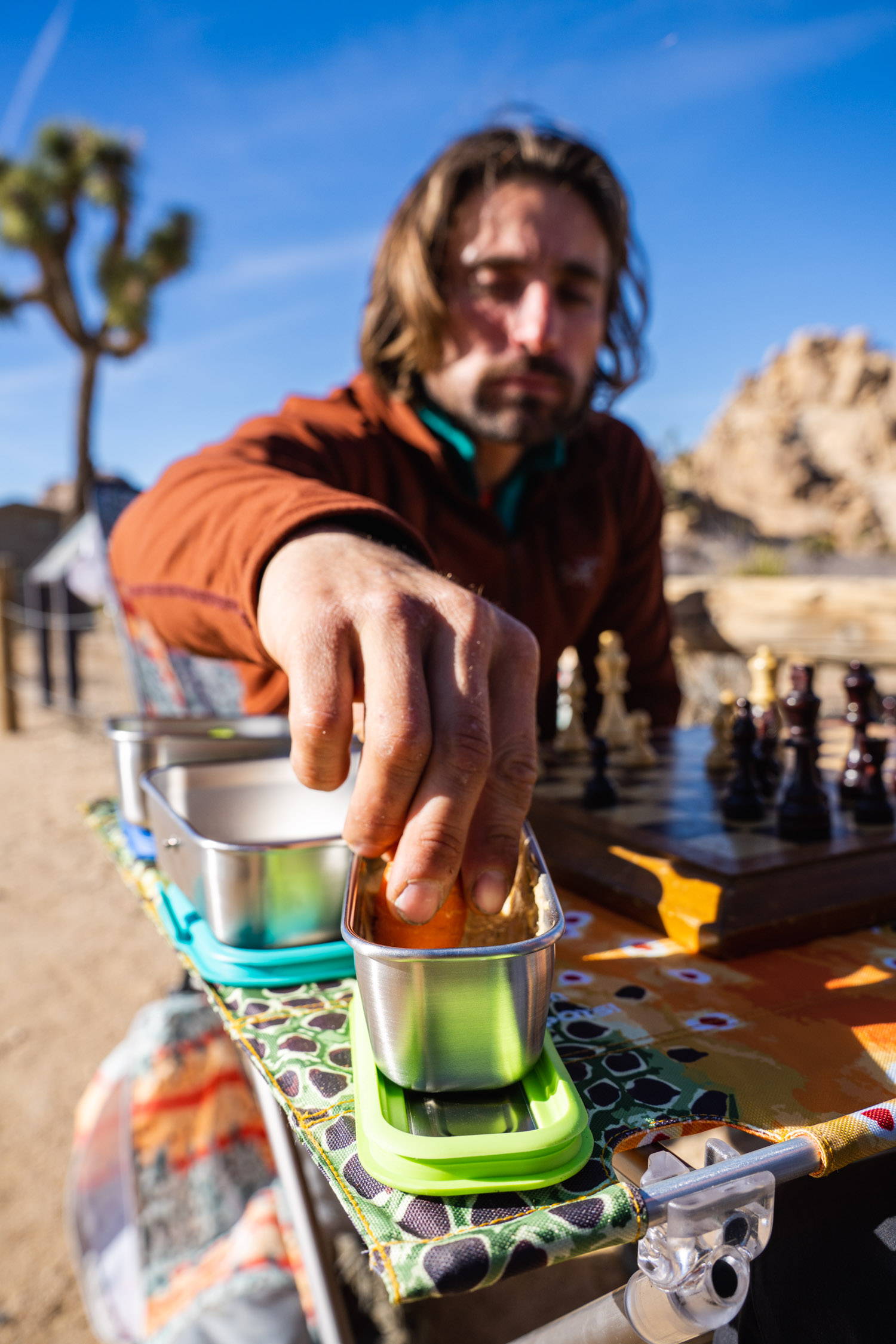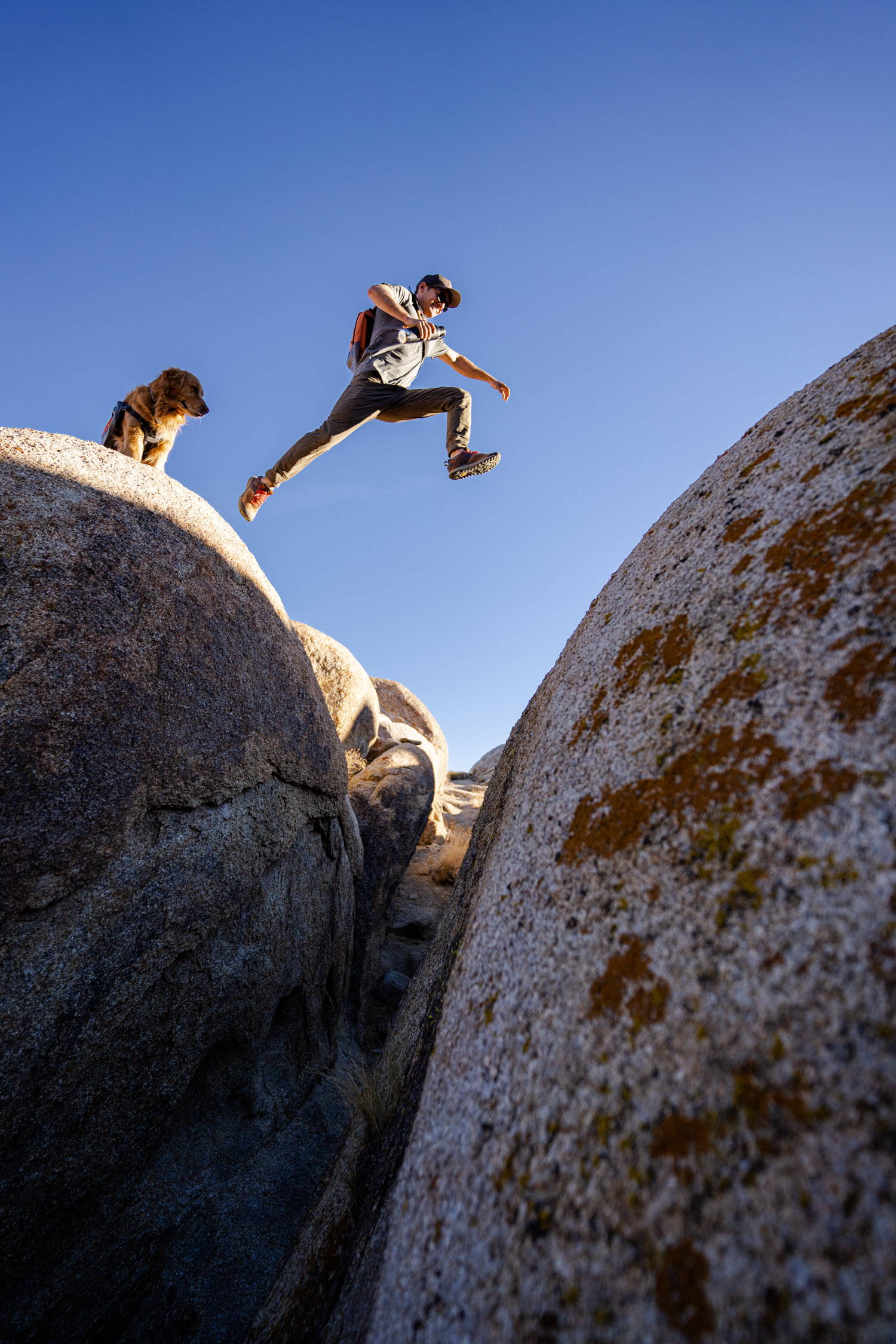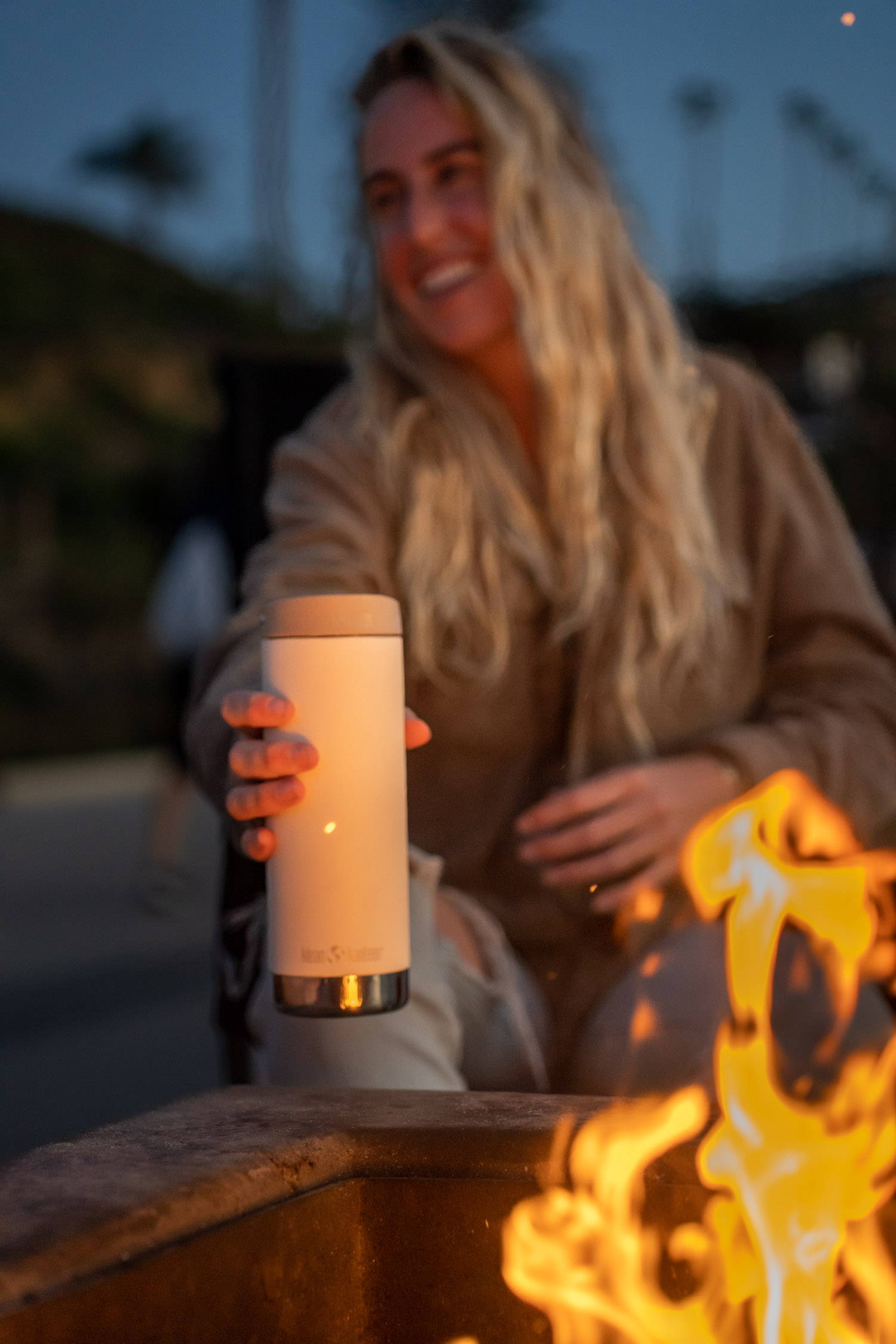 In just three days, we did everything from climbing and high-lining to hiking and picnicking, we really packed this outing to the brim with fun. Also, it was a blast communicating through hand written notes… maybe that is what has inspired this letter!

OMG, I am totally forgetting if you came out to watch, but did you see Ray effortlessly walk the Little Candy Mountain line? I don't know how he did it! He hadn't walked a line in three years and just got on and walked the line, at sunset, as if it was nothing. Gorgeous. Maybe someday I'll be able to walk that line!

With that said, I do wish we had a little bit more time, for I really wanted to check out the Cholla Garden, especially at sunrise, on the eastern side of the park. If we went back, is there anything you would want to do? I know you mentioned wanting to go on an overnight trip to cowboy camp under the milky way. Is that still on your mind? If so, let me know and count me as your plus one, please.

Did you have a favorite day? What about a favorite activity while in the park?

I'll be honest though, I think my favorite part of the outing was our final night, once we returned to San Diego. I know, it may seem silly, but it was great seeing everyone and having a bonfire. You'll have to send me that recipe for the hot tottie you made! It was so good, especially with the s'mores. I guess I am just a sucker for a classic bonfire and warm drinks with friends.

Anyways, thank you for putting together this awesome trip and I really hope we can make another one happen ASAP. I am in need of a quick escape from work, even if it means taking a mental health day to make the most out of a weekend.

Thank you for being an amazing friend,

Dalton